For 20 years IDC has provided LCD displays, repairs, and form/fit/fit/function LCD replacement for the most advanced aircraft in the world. Successful projects include JSF, F-18, F-16, F-15, C130, 737-8, 757, and others. With retro-fit reverse engineering and design services, US-Based integrated production, and a team experienced with military and commercial avionics requirements, IDC is uniquely position to exceed your expectations.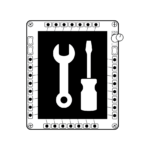 IDC Repairs Cover glass, optical bonding, tab damage, backlight, and board failures to keep the aircraft flying. We've taken our experience in engineering, design and production and applied that knowledge to our fleet maintenance services to give you a full-service solution to maintaining an ever-ready fleet.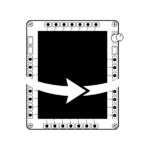 IDC can reverse engineer an LCD to provide form, fit, and function replacement for any size LCD. A plug and play solution from LCD only, backlight, heaters, cover glass, and EMI to electrical interface, color matching, and replacement housing. IDC experience and in-house solutions for optics allows us to reverse engineer and provide replacement  LCD cover glass, heaters, and optical bonding services. Two full optics labs ensure design and production optical requirements are met. CCFL repair, replacement, and/or LED conversion.